Maybe a month ago I complained that we had hardly used the sailboat this season. It wasn't any one person's fault in particular. We just had a busy summer. However we have been out each of the past three weekends, with two overnight trips. Not a bad way to finish off the season. Hopefully next weekend I'll get one more final sail in – the trip from Niantic River to the Thames where I will pull the boat out of the water.  Maybe I'll even raise a sail (or two) if the winds are favorable.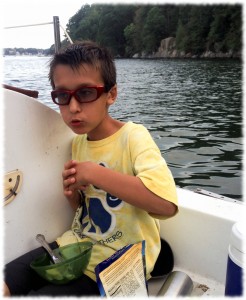 This weekend we did a quick overnight on Friday (after work and school). We had originally planned to go to Giants Neck again, but we got a late start, so we camped maybe a 1/4-mile south of the mooring on the Niantic River.
We had the boys and the dogs this time around. It was a little crowded. Okay, very crowded. We did get all six of us below for a period in the middle of the night, but Targa gave up and he slept in the cockpit most of the night. I got up about every hour because either one of the boys was up and about (going to the bathroom, or just hot) or the dogs were restless (because they are dogs and at times annoying).
I think next year if we all go camping again we will have to make some modifications to the boat. We need a little better storage, and it would be very nice to leave more supplies on the boat (such as plates and silverware).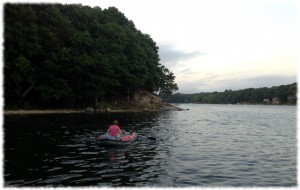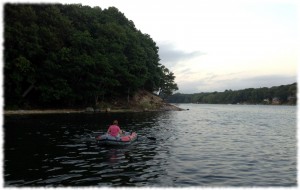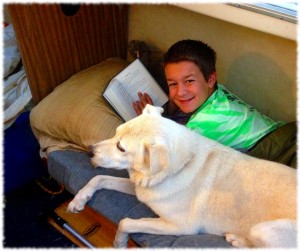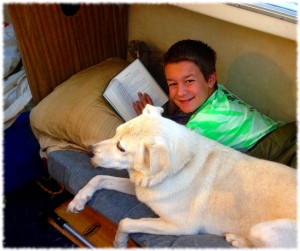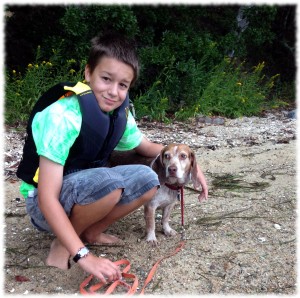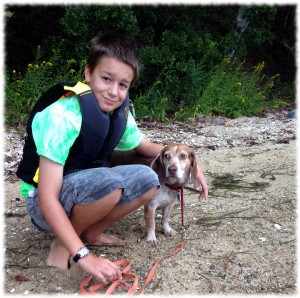 Tomorrow is a 'hang around the house and take it easy' day!  I can't wait.