I was hoping that things would slow down with the end of summer break and Izzy back at school. It didn't feel like it today. Susanna is quarantined until early next week, so I get to run the show for the weekend. I'm trying to finish off a not so major, but really needs to be done, house project; I'm replacing the roof over the sun porch. I'm also watching Izzy and trying to keep the house somewhat clean. I recognize that it is too easy to get wrapped up in doing chores and projects and forget to enjoy life. I don't think I did a good job balancing chores with fun over the past year, and I'm trying to do better.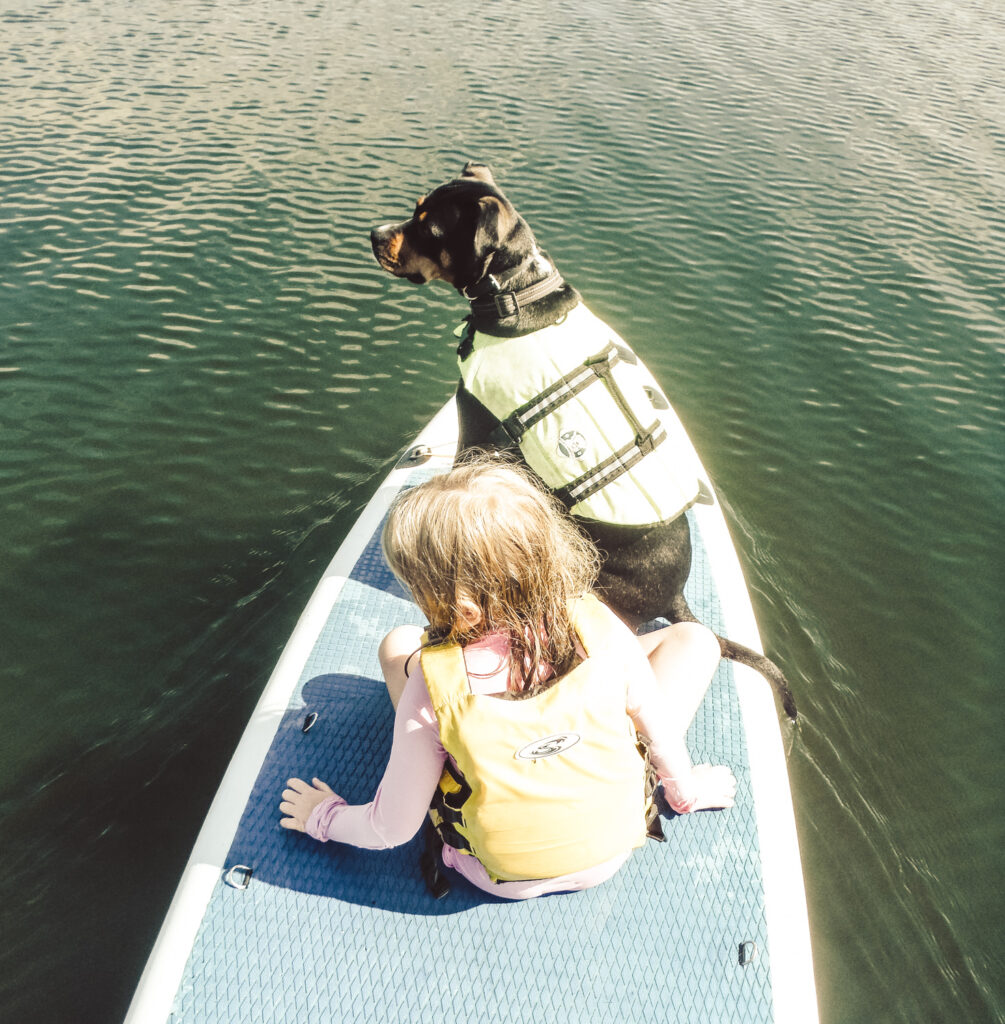 This morning I focused on chores . I changed the oil in my car, did a bit of cleaning around the house, assisted Izzy in cleaning her room, and ran to Home Depot to get more roofing supplies. But the afternoon was set aside for some family fun. Of course with Susanna being sick, and Will out for the day, family fun was just for Izzy, Hoagie and me.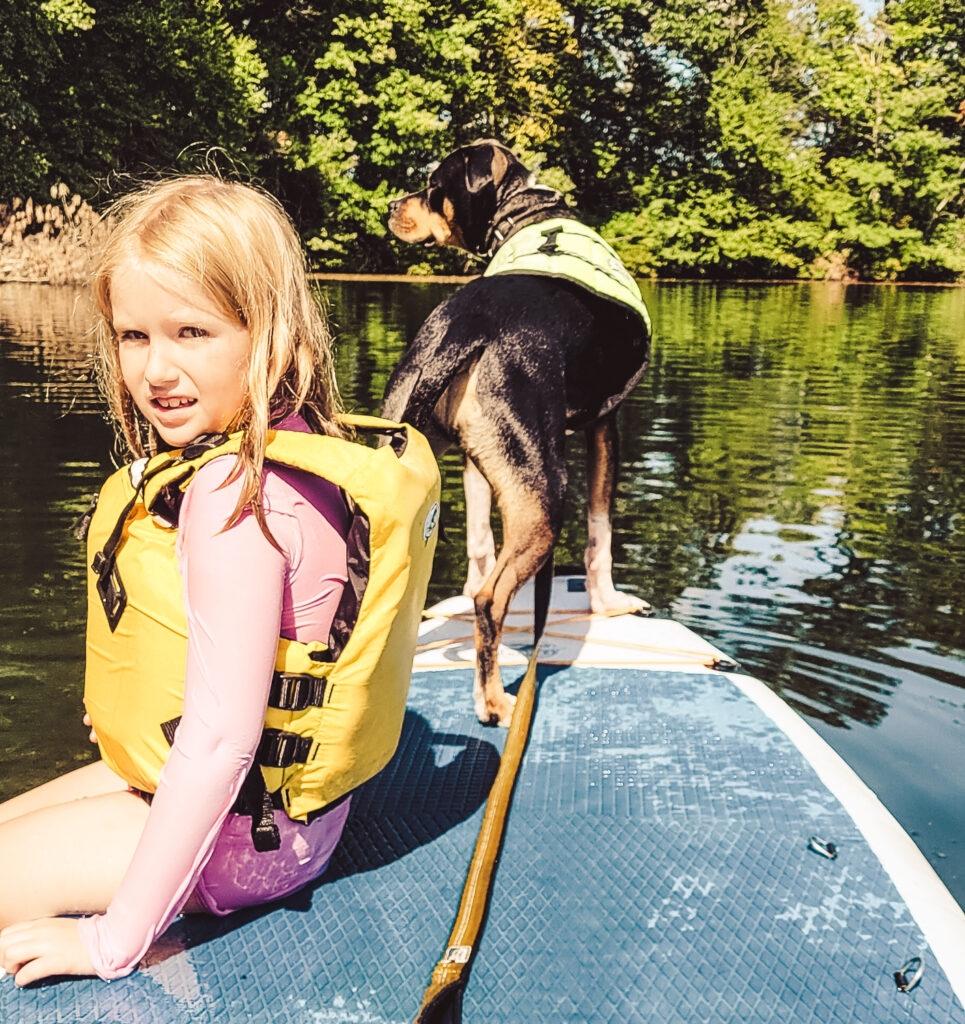 I loaded up Will's tandem paddle board and life jackets and we headed to Amos Lake here in Preston. We inflated the board and pointed the bow out into the lake and I paddled. It was only my second time on a paddle board, but the tandem is so wide, that stability wasn't a problem, even with Hoagie wandering around. The board is just very slow, but we didn't really have a destination. Isabella eventually found the courage to jump in the lake, but Hoagie never really relaxed.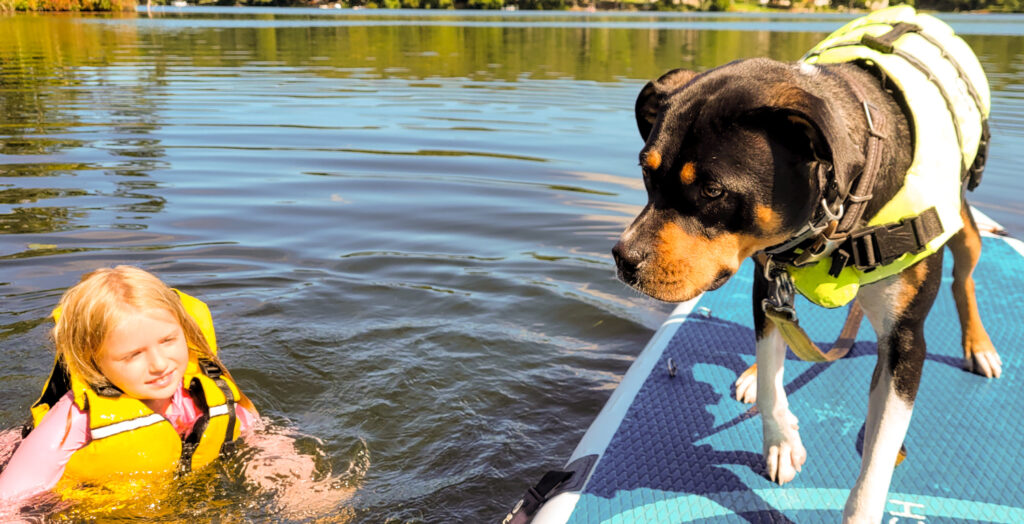 The weather was nice; sunny and nearly 70 and the lake was pretty warm. We got home by early afternoon. Izzy was able to head across the street to play, and I was able to get an hour working on the roof.
Tomorrow, Will is taking Izzy to The Connecticut Renaissance Faire and I'll try to get some more time to work on the roof.