I have had a lot of extra time over the last two months. I have been able to go into work part-time, and have to work from home the rest of the time. For a few weeks I was only able to go into the office for 10-15 hours a week, but am back to 5.5 hours/day in the office and 2.5 hours at home. I set up my telework workspace in my workshop – that allows me to get out of the house and work without too many distractions (at least not limits the 4-year old distractions).
As part of preparing my workspace, I removed my old, small desk from the workshop, and built in a new larger space. That gives me room for two computers (work and personal) without having one on top of the other.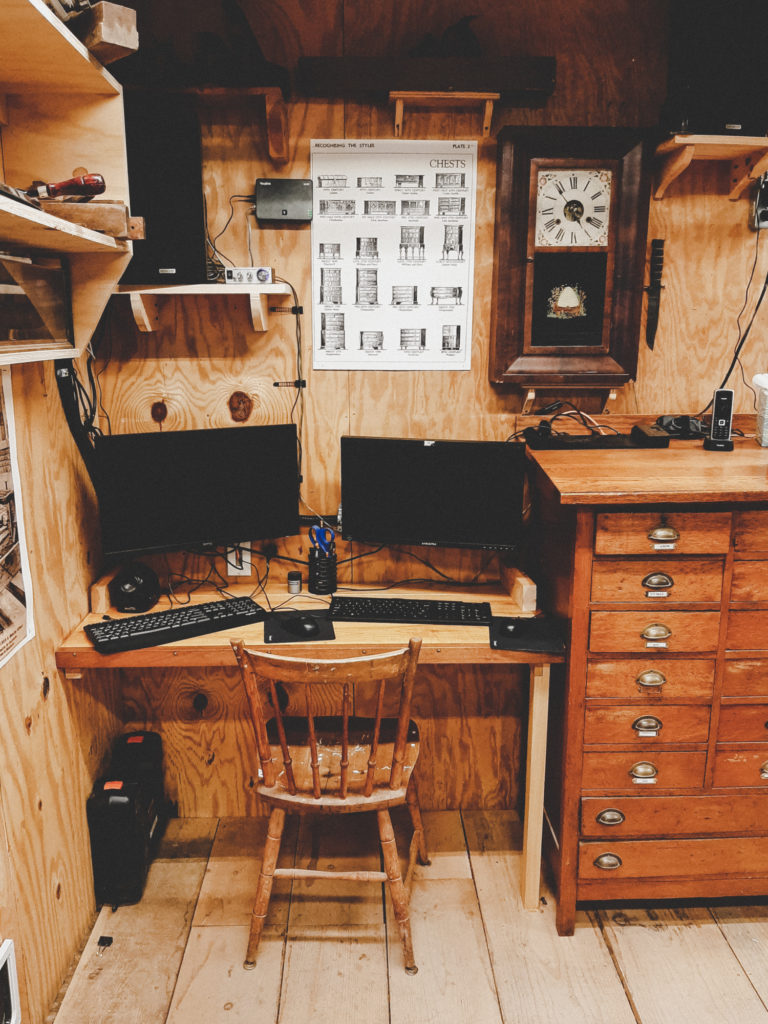 In addition to my desk area, I have been spending a lot of time cleaning and organizing the workshop. I have been spending evenings over the past few weeks cleaning out the closet. I moved my personal computer into the closet, which will hopefully keep the dust down on it. I built a shelf and am in the process of building storage drawers.
The closet is heated, so I can keep paint/glue in it over the winter. I'm trying to keep the resins and glue a little better organized so I can be ready when it is warm enough outside to work on the boat.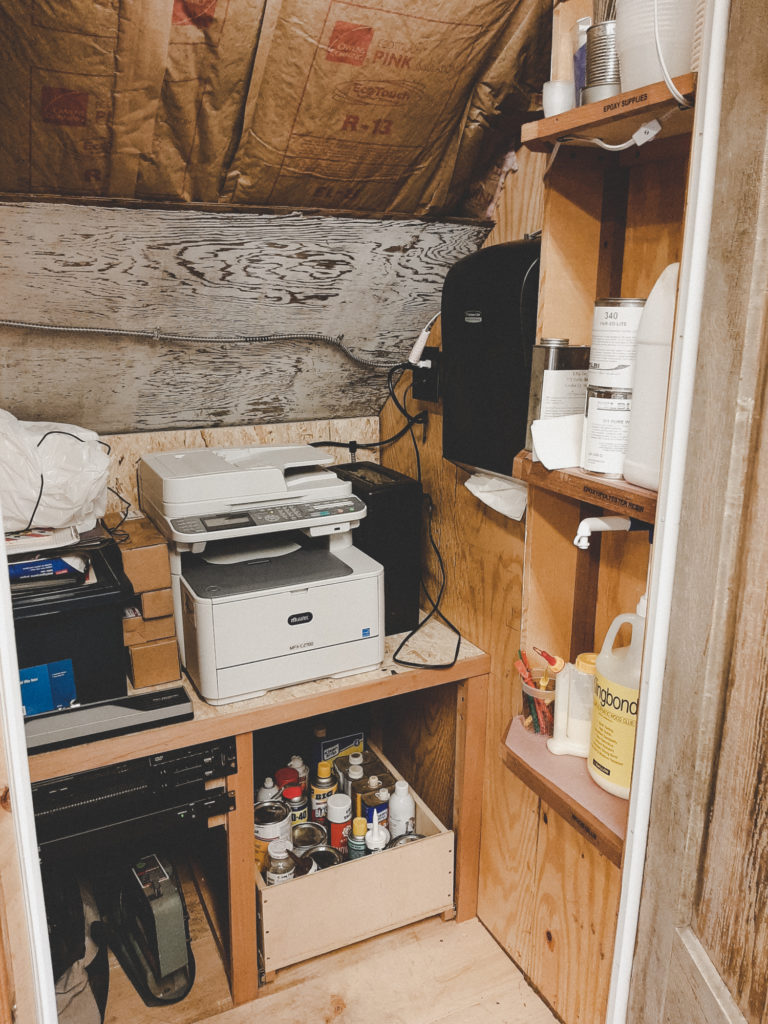 Once I finish cleaning up the rest of the space, I'll add pictures of the (hopefully) organized workshop.