A few weeks ago a friend recommended a Facebook group for local hikes. That has been a goldmine of ideas. One of the places that was recommended was Wells Dinosaur Haven. Late April, Ben, Izzy and I visited Dinosaur Haven, a private house in Montville that is open to the public (as long as you call first to make sure they will be home). The homeowner met us and gave us a tour of the fiberglass dinosaurs he has been making for the past 40 years.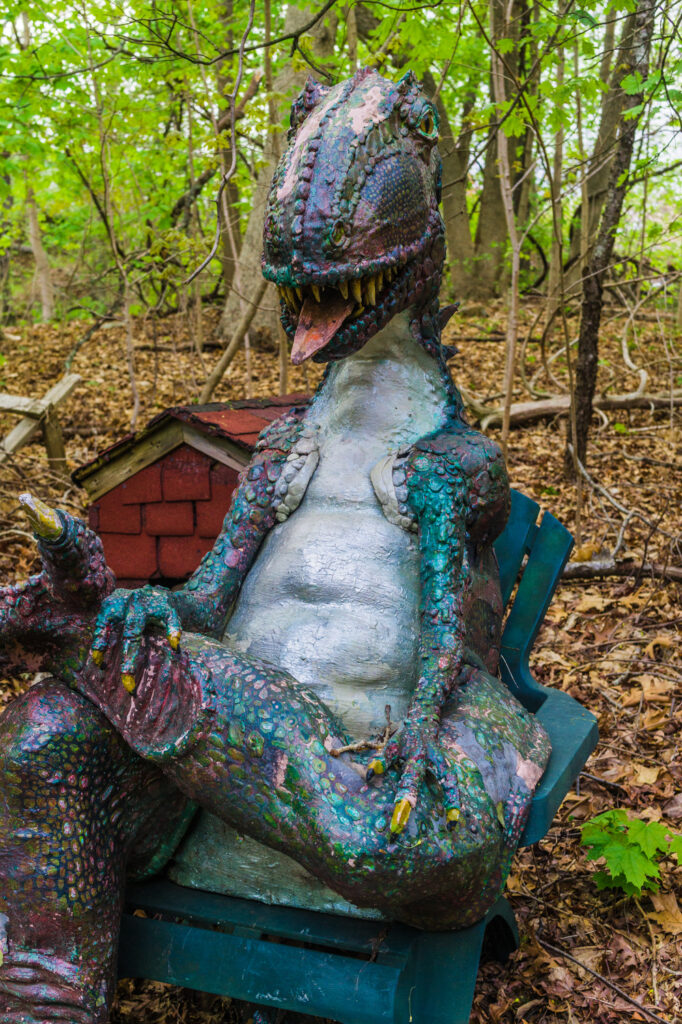 Izzy had a blast, and wants to go back. It probably helped that it was a very short walk.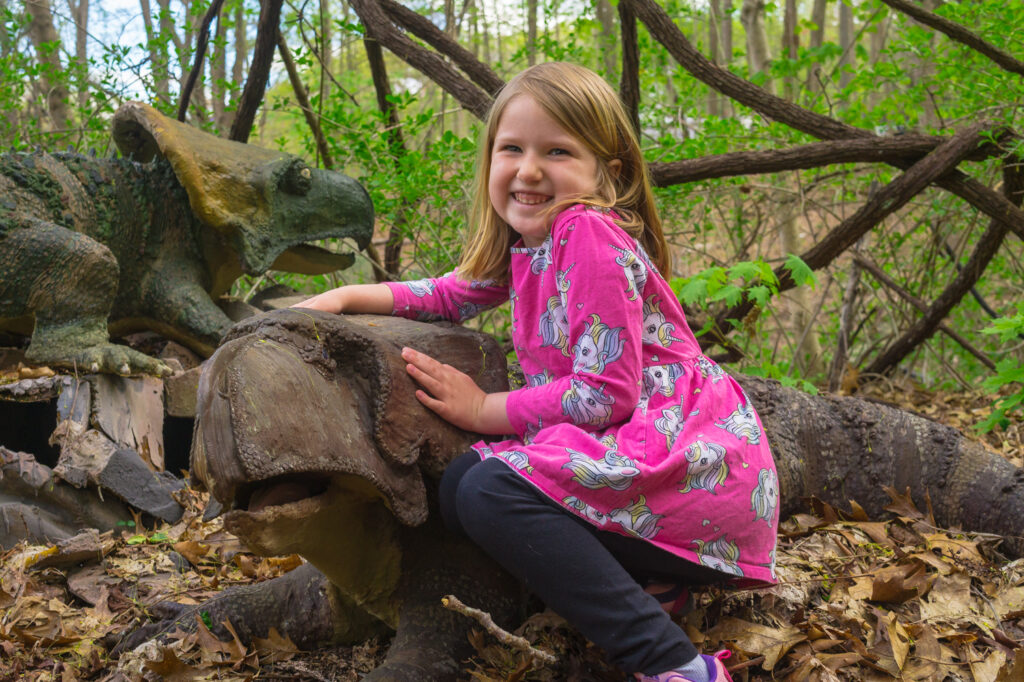 Today we decided to give Susanna some time alone in the house. We headed to Preston City and hiked the Preston Nature Preserve Trail. The trail was lightly marked, but an easy 1.1 mile hike with Izzy. We found a box turtle and large rat snake along the way. After the hike we headed to Buttonwoods Farm for ice cream. My goal this summer is to explore as many of the short hikes around the area with Izzy – I just may have to bribe her with more ice cream.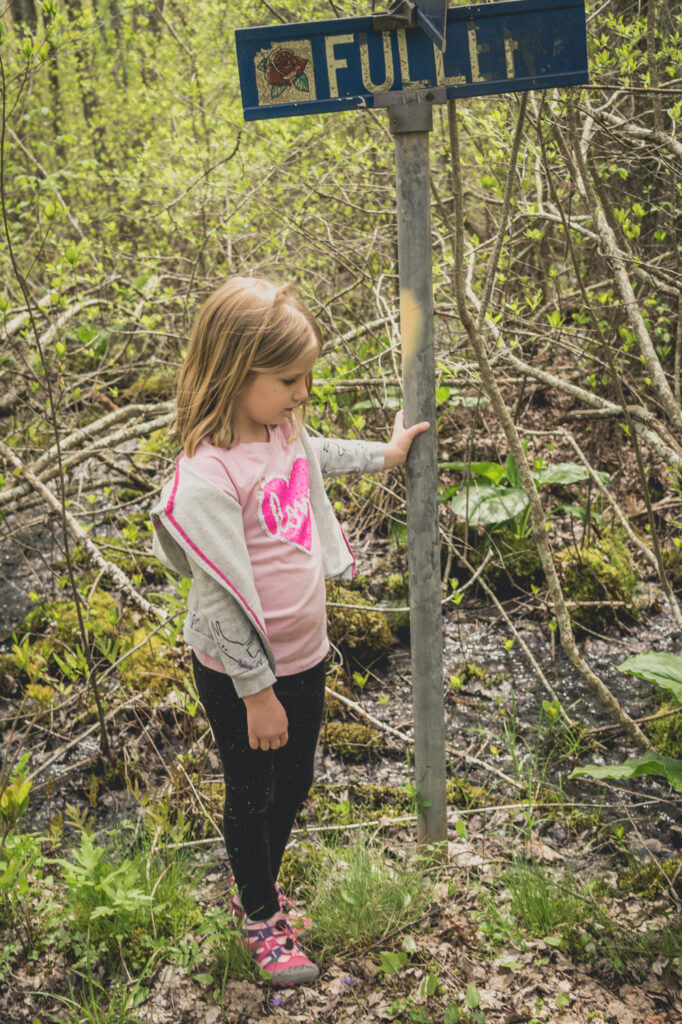 We rounded out the afternoon by letting the new chickens and ducks out of the run into the back yard for an hour or so. Eventually we will build a ramp and let them out behind the garage and not in the fenced back yard, but at this time it seems best to keep them supervised; they are young enough to be easy pickings for a hawk. We are tying to figure out how many of the ducks are hens and how many are drakes, at this time our best guess is 4 hens and 2 drakes, but they are still young and we aren't the best at telling the differences.