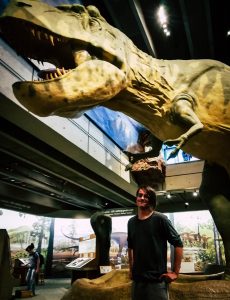 This weekend Will and I headed to Boston for a short trip. He had wanted to visit the Museum of Science and maSantarpio's Pizzake a weekend out of the trip.
The plan was to head out when we woke up on Saturday morning and visit the museum. We didn't have a fixed schedule, but a few ideas of where we could go. We woke up to a warm and humid Connecticut morning hinting at a hot and unpleasant day to walk around a city. However, the weather in Boston was perfect. Warm with a breeze pushing away the humidity by the time we got there.
We said our goodbyes to a crying Izzy, put on a Malcom Gladwell podcast (that Will tolerated) and headed north. Our first stop was a used bookstore near the Boston Commons, the Brattle Book Shop. We found parking a few blocks away (weekend parking after most of the universities are done for the year is not too bad). Will picked up a Shakespeare play for a friend, and I just wandered around the store for a while.
On the way back to the car we grabbed lunch at Jacob Wirth Restaurant prior to driving over the the Museum of Science. We spent a few hours wandering around the museum. One could easily spend an entire day at the museum. But with ADHD, we tended to bounce around a bit. We did find good seats for the lightning show and finished up early afternoon.
After checking into the hotel, we caught a late afternoon showing of "Deadpool 2" and then had dinner at Santarpio's Pizza. I laughed so hard during the movie that I cried, though the language would make a submarine sailor proud. Pizza was perfect. I know the thin crust isn't Will's favorite, but I love it.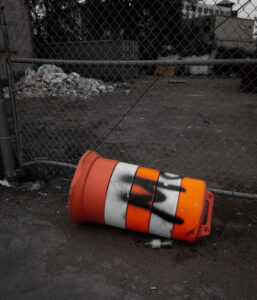 Sunday morning was cold and wet. At least the rain held off until we were driving home. After breakfast I went for a short walk around the hotel, but quickly decided that a short sleeve shirt was under-dressed. Plus the neighborhood wasn't the most scenic for walking.
We drove to Harvard Square to wander around and find another bookstore. The used bookstore we had planned to visit wasn't open, so we wandered around the Harvard Coop bookstore where Will picked up the next two books in the series he is reading. We stopped by the Curious George store and got Izzy another stuffed animal (not like she needs any though).
We grabbed a light lunch and extra bagels at a Brueggers Bagels and headed out of the city to our final stop – Mindtrek VR in Marlborough, MA. We signed up for an hour-long game. The setup and game were pretty cool. We strapped on the VR gear and wandered around a large room. We had a team of five. The first game was defending against zombies and the second was walking through a space station shooting robots. The virtual reality was pretty cool – there were walks across virtual catwalks high in the air. I don't like heights, so they were a little scary.  Even though I was really walking on a flat concrete floor, it seemed way up in the air. Will and I certainly weren't the best shooters on our team, but we had fun and it was a lot of work. I broke into a sweat just walking around the virtual world (and my few hundred feet of space in the real world).