I actually made it to San Diego.  After a rough start.  I missed the boat (literally) and had to switch jobs – staying on shore.  Of course it wound up being a week of nothing but waiting, with the events finally getting cancelled late Friday night.  I was there until Monday night for other work, so I got a full week in San Diego, for about 2 hours of real work.  Which makes an expensive trip.
But I had fun – it was nice to get to know some of the people I work with better.
Things I did:
– Walked the 2 miles up to Balboa park and enjoyed some peace and quiet
– Went to an amusement park (definitely something to do again).
– Went on a long hike and nearly lost Steve up the long long hill (on the Fortuna Saddle Trail in the Mission Trails Regional Park).
– Ate at lots of great restaurants (and not just the Gaslamp Tavern – though I visited there a lot – Bob and Charlie seem to live there).
– Had breakfast nearly every day at the Brickyard Cafe (Sarah convinced me one morning to go to Lions Coffee and Steve another to Fields – which was the biggest breakfast I ever ate).
– Went to a dueling piano bar.
– Talked a lot (something I do when I drink).
– Toured Old Town.
– Actually met a useful security guard on a Navy Base (first time for everything).
– Actually did some work (I did really work at least parts of two of the days).
Quote of the trip (but not the story of the trip – that is Bob's alone):
me: Ryan, I'm on my way to pick you up; Sarah and Michele decided to come along to see the base.
Ryan: What the f*&k, have they never seen a pier before.
Anyway, more stories later (I think).  Here are some pictures of the trip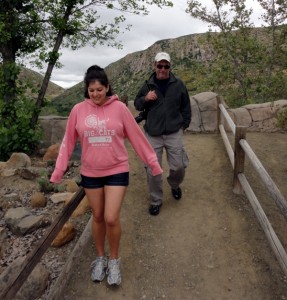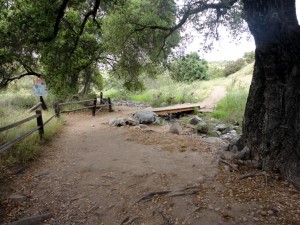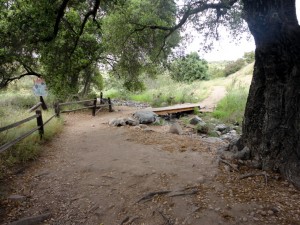 The first part of the hike was down to the old Mission Dam.