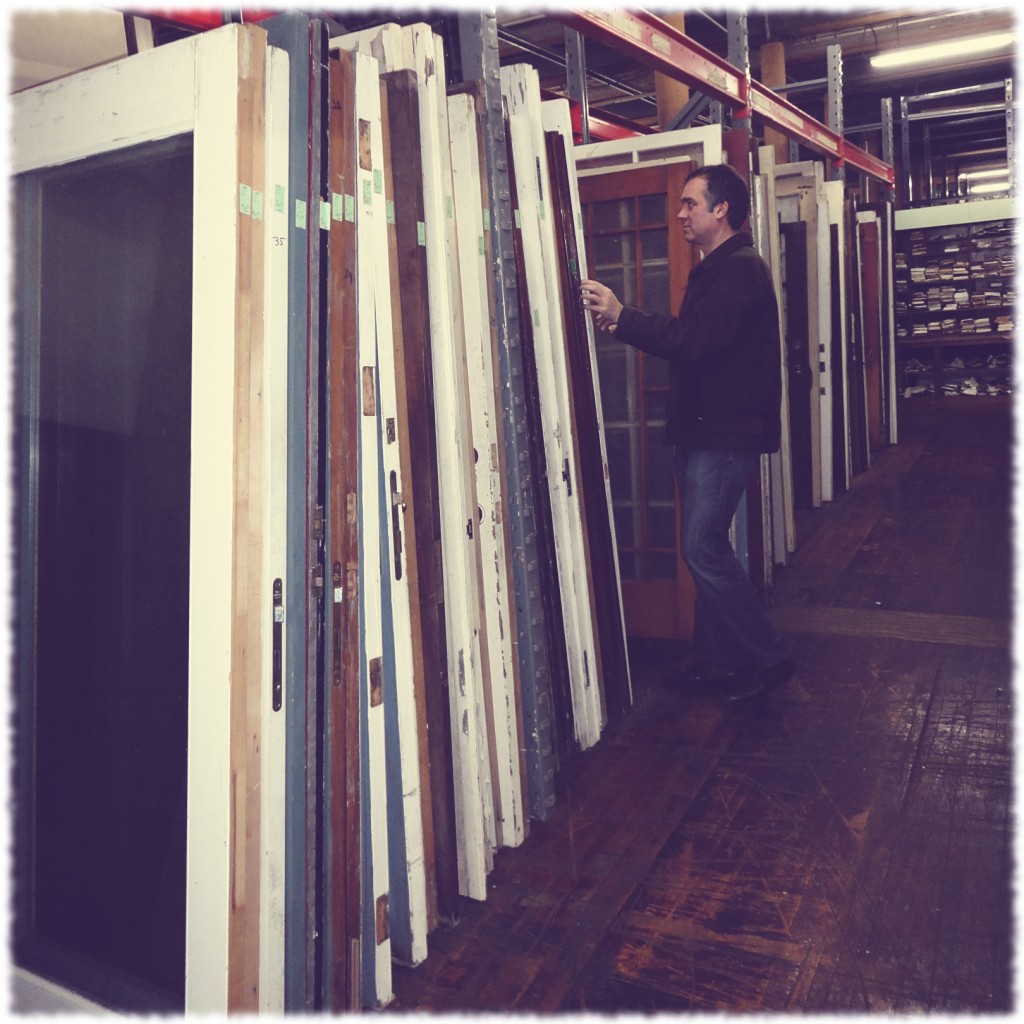 Yesterday, Susanna and I took a road trip to New Bedford, MA. We planned to visit the New England Demolition and Salvage company.  The plan was to look at possibly getting a new door for the kitchen. In hindsight, I should have measured for a new bedroom door. Our bedroom door is the only really crappy replacement door in the house (hollow core, flat panel).  There are tons of doors that match the style of our house, most for $50-$60. Exterior doors are closer to $150-$200.
We wound up not buying anything at the salvage store – but it is a great place to get ideas. They have an acre of claw-foot tubs. Thousands of doors and windows. And countless other treasures.
We made it a day trip, with lunch after the salvage store, and a visit to some more antique stores (and a flea market in Fall River that wasn't worth stopping at). We aren't really in the market for anything specific for the house, but it is nice to get out and explore.  We were home in time for dinner and a movie.