Ok… so the room isn't totally done.  Just almost done.  Yesterday I made the baseboard trim.  I had decided that I wanted trim that was taller than I could get at the box store, so I purchased a router bit to make the molding.  Initially I was going to use some of the red oak I have sitting around to make the trim.  But that would require me milling the lumber.  And since it was going to be painted anyway, I started with 1×8 pine from home depot.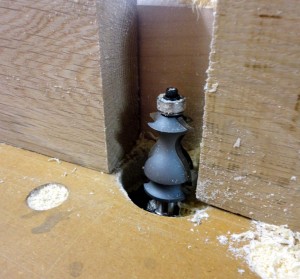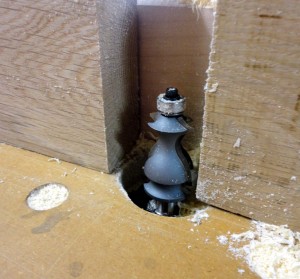 First I made a test piece from a piece of a 3/4″ x 7 1/4″ board I had sitting around.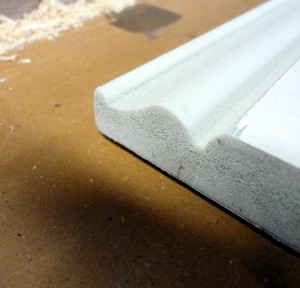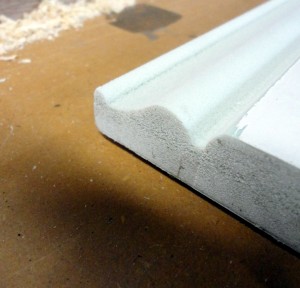 This allowed me to check the look of the trim before I decided to go purchase the lumber.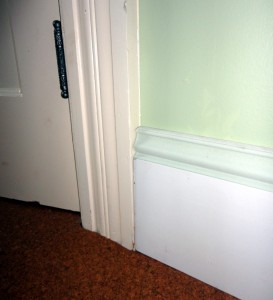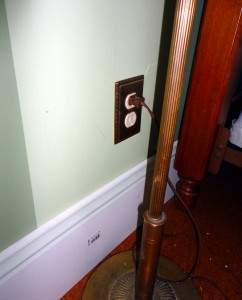 After Ben and I had agreed that the trim was a good fit to the room, I went out and picked up the lumber and spent the afternoon milling the baseboard trim and priming the trim.
Today, I plan on painting the trim, and will put it in tonight (or later this week if the paint isn't dry enough to install today (It is humid and raining – it may take longer to dry than normal).
At least Ben has been sleeping in the new room – he is very happy to have a larger room.  He just hasn't moved all his stuff over; he is waiting for me to finish the trim before he does that.