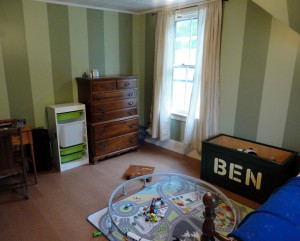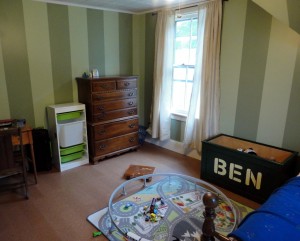 I finally finished Ben's bedroom today.  Almost all the tools are back in the shop (ok, one more trip left).  I just finished touching up the paint – but it is a boy's room – so touching up paint could be a weekly project if I desired.
He now wants shelves in his closet – but I'm counting that as a second project.
Now off to the movies (something to do on a rainy day) – then to Target to get some storage bins for Ben.  He is slowly in the process of moving his stuff from his old room to the new one.  I won't show a picture of the big pile of toys and stuff he has in his old room – I'm hoping he decides to go through it and throw a lot out.