It has been nearly a month since I have last written in this blog.  I'm still here; I haven't fallen off the edge of the earth. And no, neither of my regular readers mentioned anything about my break from writing.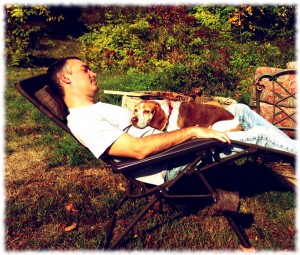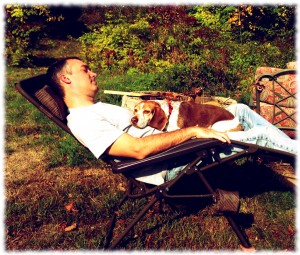 Life has been pretty busy.  Actually crazy busy.  There has hardly been time to have a beer take a moment to reflect on life. I really should be better about keeping up on my writing – I hardly know where I left off in my writing.
I did finish one of the toy boxes. I think I even wrote about it. I have started and nearly finished the second box. And by nearly finished, I mean I have the carcass glued up. I only have to build the face frame, add the trim, shelf, top and all the hardware, and finally the varnish.
It seems like the past couple of weeks were filled with soccer, weddings, non-existent or short work trips, and more soccer. We did find time to take the dogs for walks, entertain the boys' friends, pull the boat from the water, clean the boat, remove stringers from Ben's boat (but not yet install new ones).
We had a weekend babysitting Michael while his parents spent time in the hospital bringing his little brother into the world. Susanna was in heaven. Both boys spent lots of time hanging out and reading to him. Susanna spent the whole weekend very happy to have a toddler in the house.
We tried a week without video games (or social media for the parents). It went as well as could be expected. It didn't kill the boys, though at times I'm guessing Will didn't know if he would survive. I'm not sure if it was harder for the kids or for the adults.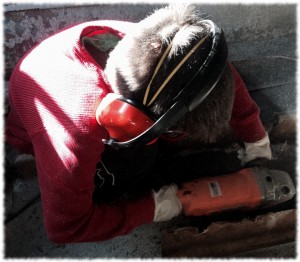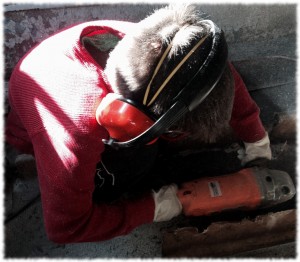 Another weekend, Ben and I dragged Will down to Norwalk for the annual boat show there. Of course both of them spent the entire time touring boats that were more expensive than our house. We bribed Will by agreeing to go see "The Maze Runner" in IMAX on the way home. Susanna decided it was more fun to stay home sick than go to a boat show and watch a science-fiction movie.
It finally felt like life settled down a little this weekend. After a bumpy start this morning, the boys were able to have friends over all afternoon. I even spent time making toy guns for six of the seven kids that were here.  Hopefully tomorrow I can get back in the workshop and work on toy boxes (and can be a little more 'almost done' by tomorrow night).