I was able to make more progress in the mudroom/laundry room today.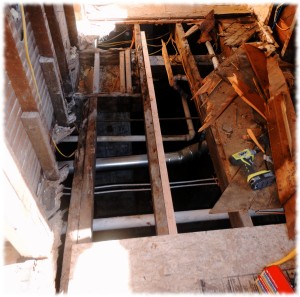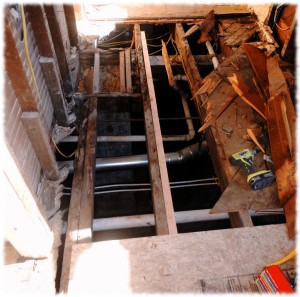 First I removed the flooring. All four layers. The top two layers (plywood and linoleum) went into the trash. The next layer (original flooring) and the subflooring went into the fire pit. Even the boys helped by removing debris. Not that they volunteered, but they didn't complain too much either.
Next I repaired two damaged joists. The two joists that had been next to the chimney had suffered from some water damage. I removed the framing that had gone around the chimney and added a sister joist to both of the rotted joists.
I cleaned up the remnants of the old flooring and added a new subfloor. Now to decide if I like where the new floor will line up with the door thresholds. I may add another 1/4″ subfloor, but haven't decided yet.