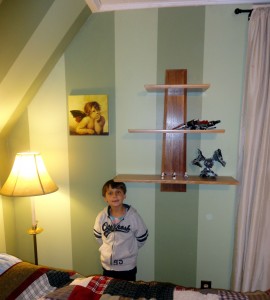 I completed the second set of shelves this week and installed them tonight.  The shelves are made from red birch (a very light colored wood) and the back is from sapele (much darker red/brown).
The spray finish is getting easier to work with – that is I am getting better at using the spray gun.
Now to move on to the next projects….