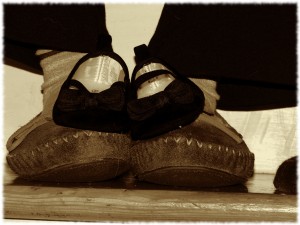 Now comes the wait. Susanna's due date came and went earlier this week as Isabella pushes towards 42 weeks.
The nursery is ready. The boys are ready. I'm ready. And most of all, Susanna is very ready.
So we wait. And try to keep busy.
When the arctic chill drops down from Canada, we sit inside, watch TV, do crossword puzzles and play on the computers. When the warmth returns we venture for walks in the woods (and still spend a lot of time inside watching TV and doing crossword puzzles). Most days, Susanna hasn't been able to hike as far as we used to last summer. But yesterday, with the temperatures pushing into the 30s, we ventured way back into the woods, letting the dogs stretch their legs and get a good run in. Something that Targa has sorely missed this winter. And something Tucker sorely needs to get a little less fat.
This weekend we will try to make plans. This morning I will attempt to fix the leaking shower valve. I stopped by Home Depot last night and got the repair parts. I expect to have to swing by this morning and get parts that I probably have forgotten. After chores, we will head out and look for a source for gutters. Something better than the white gutters available at Home Depot. And after that, another trip into the woods. Hopefully plans that will get interrupted by labor. But if not, at least we will try to keep busy.