We pushed hard throughout the summer to get the kitchen back to functional. With Susanna not working, the boys stuck at home, and no family vacation, we were able to move back into the kitchen a few months. Once we were back into the kitchen, things slowed down a lot.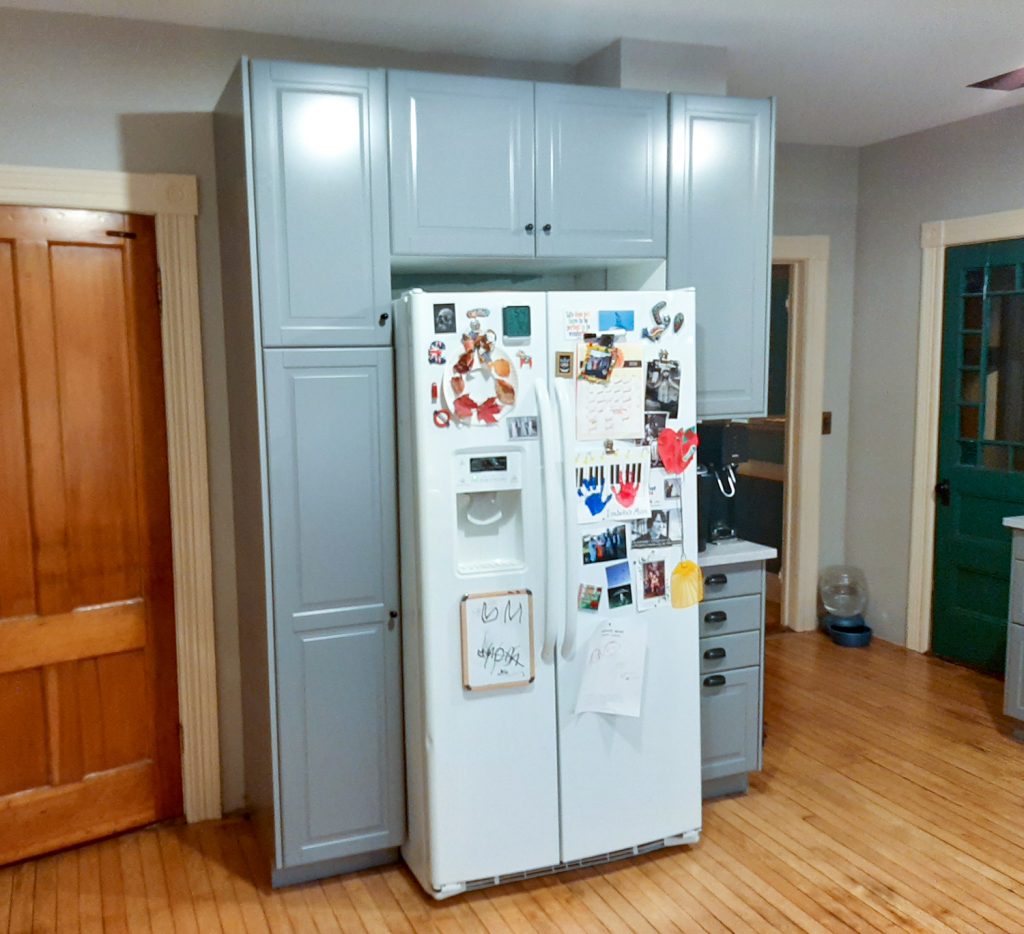 In September, the kids went back to school, Izzy started school, and Susanna started work. And things slowed down. That isn't to say, I got nothing done. I have installed most of the trim, cabinet toe kick trim.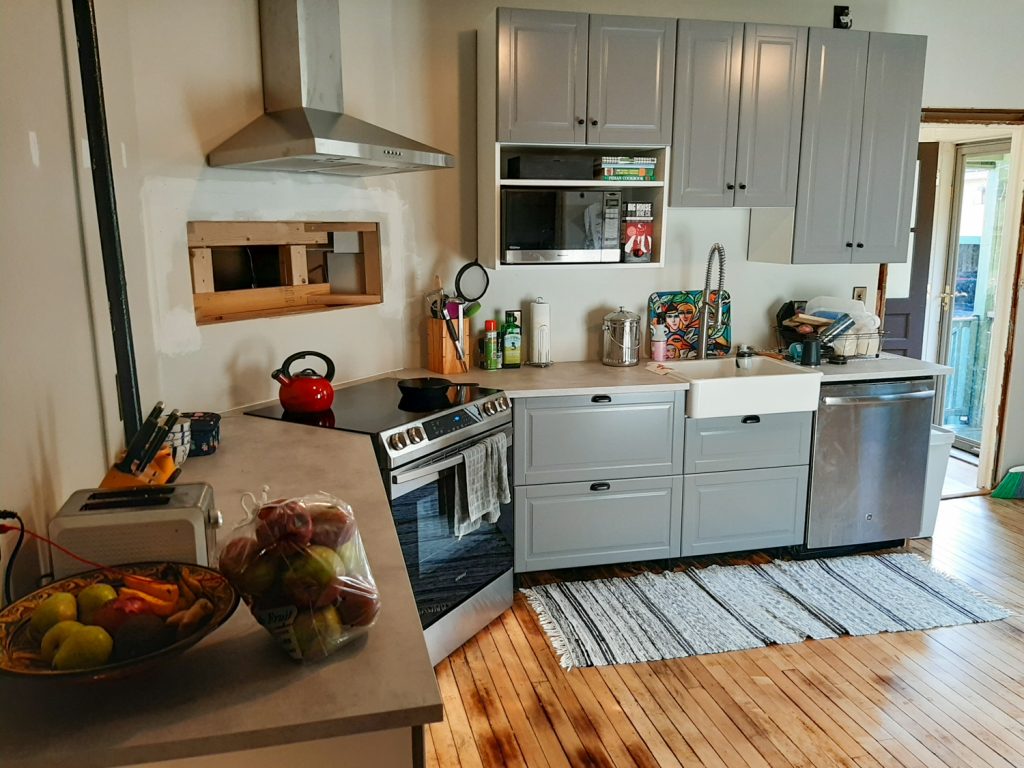 I have a few things left to finish at this point. We are tiling the backsplash ourselves. This last weekend, I tiled the nook behind the stove (seen open in the picture above). Susanna and I plan on tiling the wall this Saturday.
After we tile the wall, I need to finish the trim around the windows. It has been nearly impossible to remove the window sill trim without breaking it. I'll need to make new sills and finish trimming the window. The window sills aren't difficult to make, I just need to take some time in the shop and just build them. I even have an old one pulled out to duplicate.
And then it is just finishing touches. I need to order and install the baseboard trim. Again, and easy project – it just requires measuring the walls.
The final project that needs to be done is to build a radiator cover. But that wall isn't part of the functional kitchen, so the windows and radiator are last on my list…
I'll try to get some better pictures tomorrow.