Or, why one may not want to buy a GE dishwasher.
Last week, Susanna noticed the dishwasher was making a whining noise when it was running, and it wasn't cleaning the dishes properly. I did a little online searching, and it seemed the likely culprit was the pump motor.
This morning, I noticed water raining down in the basement when the dishwasher was running. Not a good sign. After the cycle finished I pulled out the dishwasher and looked underneath. The water was coming from a rubber hose between the dishwasher pump and the main diverter valve assembly. The part is available online for around $60, but the reviews said the replacement part had many failures in the same manner that the original did, lasting less than 2 years in most cases. One reviewer mentioned patching the leaking hose and I took that path.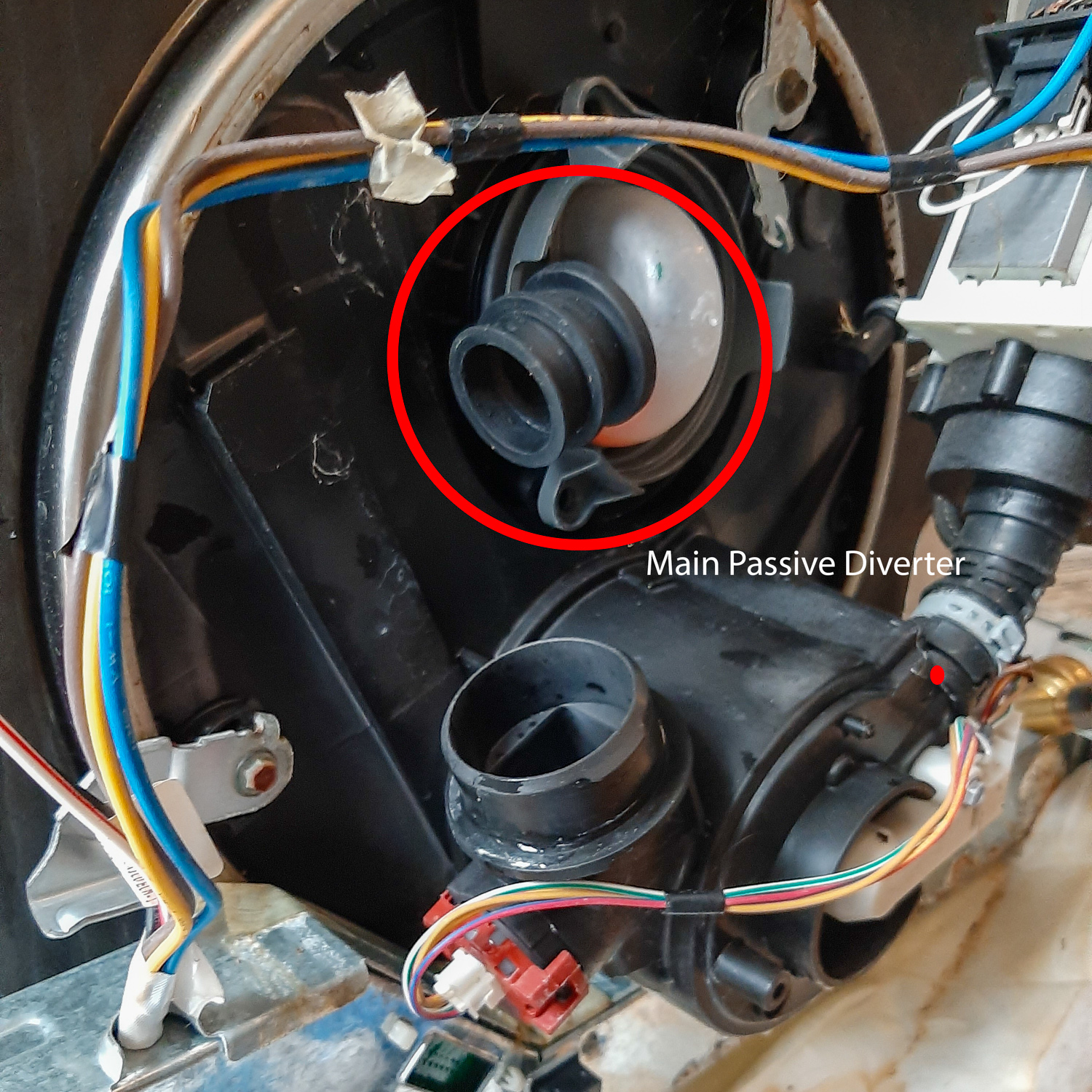 Ben and I drove to the local Home Depot and I got some Flex Seal paste for the inside of the hose, some E-Z Fuse Silicone Tape to wrap around the outside, and new hose clamps. Hopefully that will repair the leak.
The leak is on the outlet (high-pressure) side of the pump, and seems to be a design flaw. If the repair doesn't hold, I'll order the new part, and add a few wraps of the silicone tape to the outside to hopefully extend the life of the new part.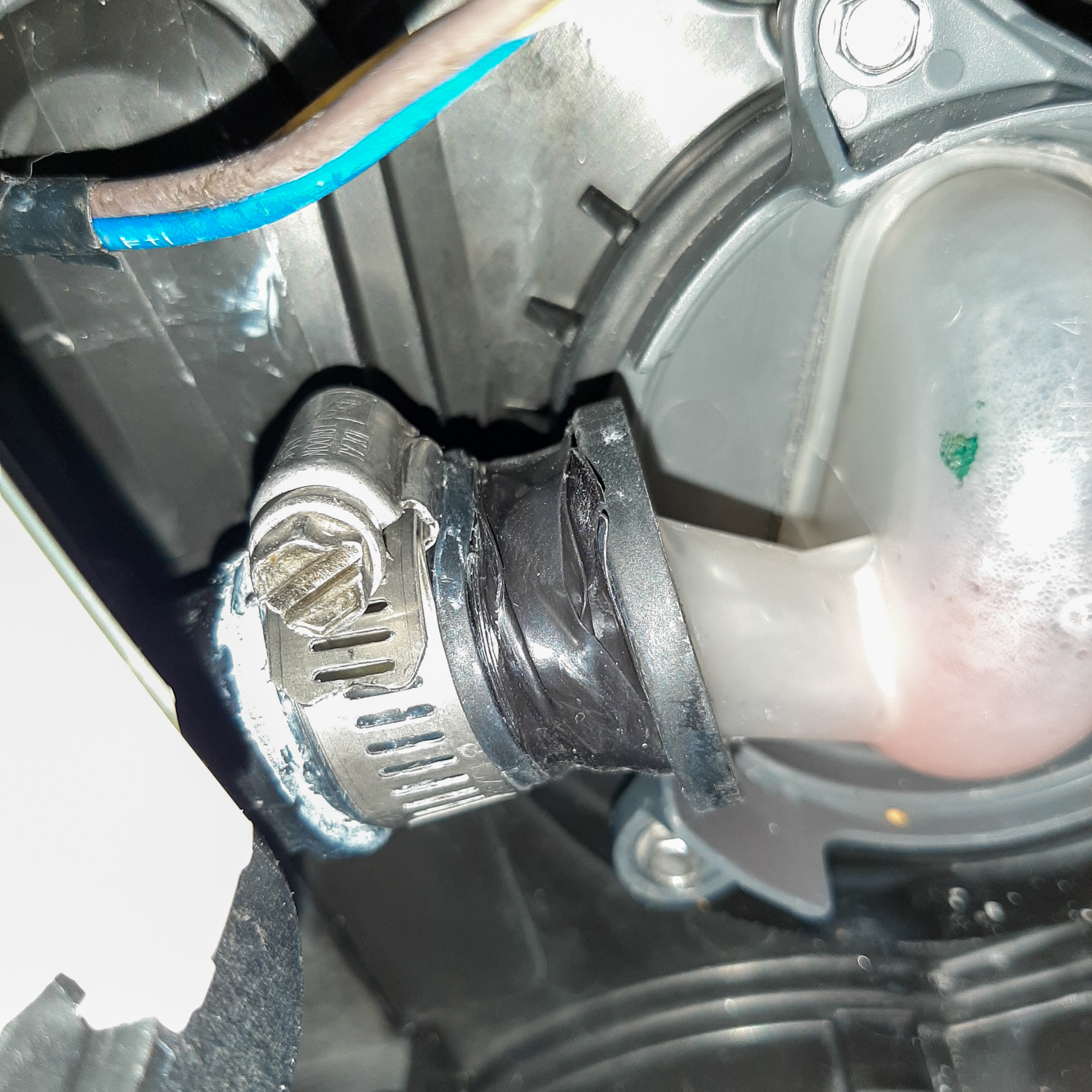 Next step is to wait the 24-hour cure time of the Flex Seal and see if that fixes the problem (for now).