It was way too hot and humid to climb on the porch roof and work on the house tonight, so I decided to finish another very quick workshop project and use up some of the cherry I pulled out for the chisel rack. I built a shelf for my No 2. smooth plane. The nice thing is that I used the No. 2 plane to smooth the lumber after milling.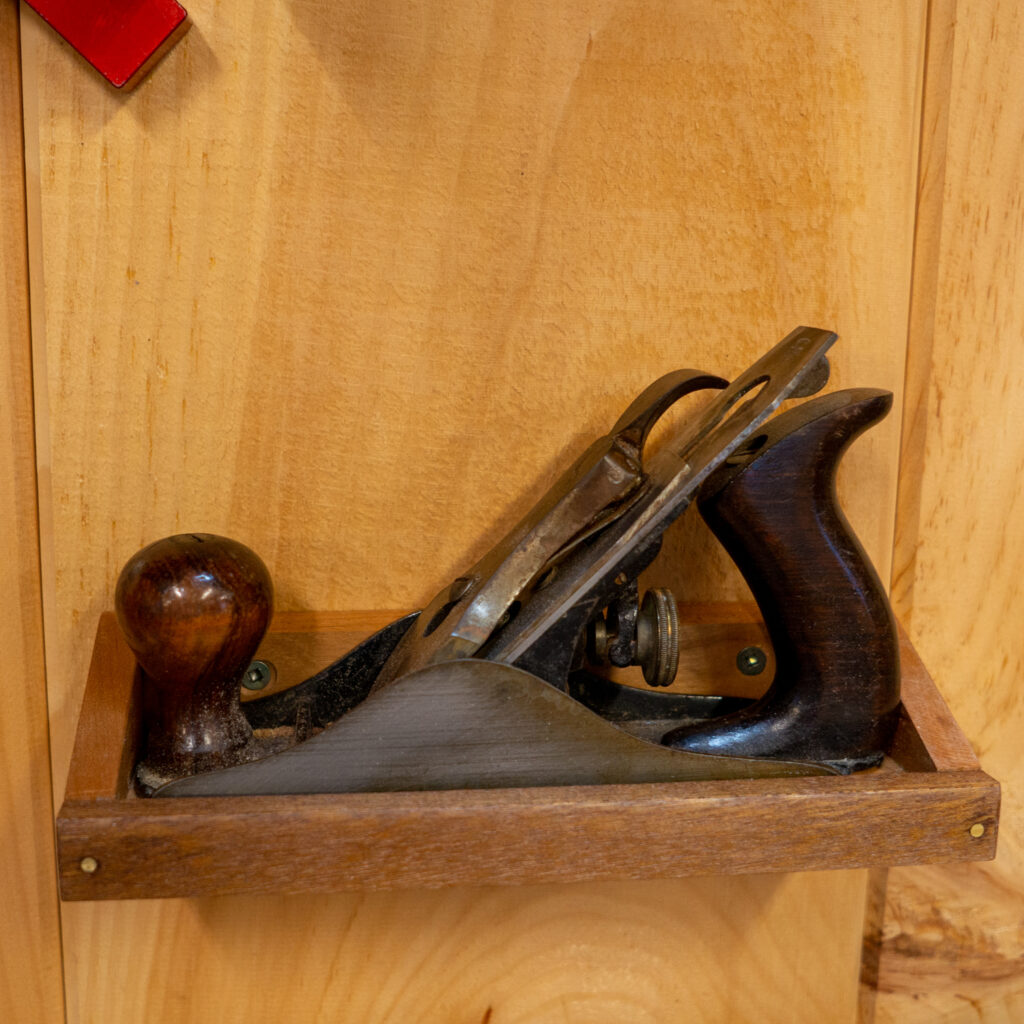 The shelf is made from cherry with a piece of what I think is likely teak for the front edge. The teak is reclaimed from an old boat project that Ben and I started years ago and never finished (and eventually cut up the boat and disposed of it). I reinforced the glue joints with 1/8″ brass rod. The whole project was finished with shellac and a final coat of wax.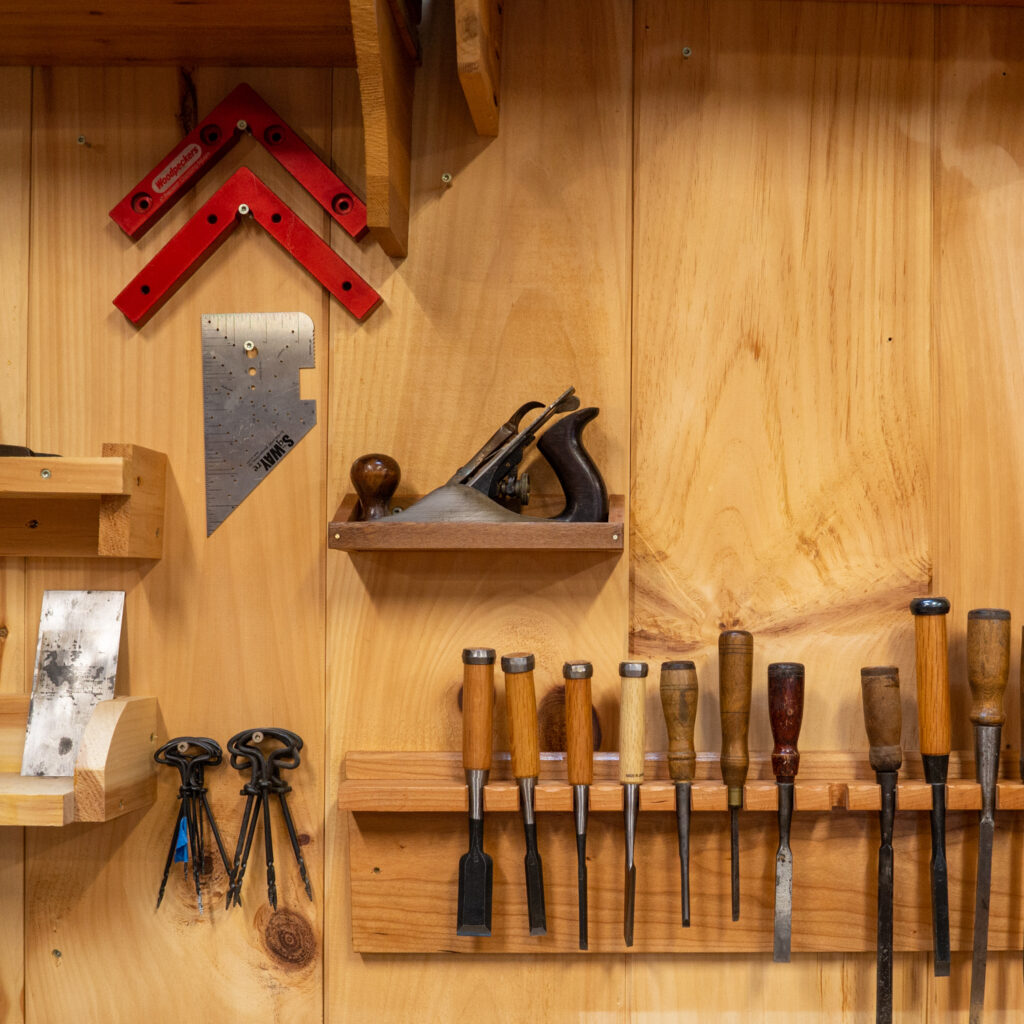 I have some more space above the chisels, so will make a few more over the next few days. I'll laser engrave a label on the front of the shelf for the next one; I didn't think of it until I had already glued on the edge trim on this project.