Yesterday was a pretty good day. The boys had a half of a day at school, so I took the afternoon off of work. We had the piano tuned, which made Susanna very happy. Ben even got back on the piano and practiced for the first time in six months. It took the tuner a couple of hours, and the piano isn't perfect. But it is much better.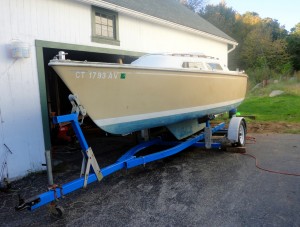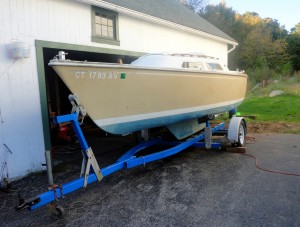 And after much work, I switched out the flat tire on the boat trailer, and then with everyone's help, we pushed the trailer out of the garage.
Today the boys have soccer games this morning, and this afternoon may be nice enough to get some chores done. Maybe even light off a fire in the fire pit.
It has been a very busy two weeks. Susanna has been working most evenings (or so it seems) as well as going to school full time during the day. I have been working on "drunken cutting boards" as a project with a group from work, which leaves the workshop in need of a cleaning (and I'm pretty sure the tools in need of sharpening).
I'm still working on power to the garage.  Hopefully that will be finished this weekend – getting power out – not the wiring completely.