An idea for the exterior color scheme: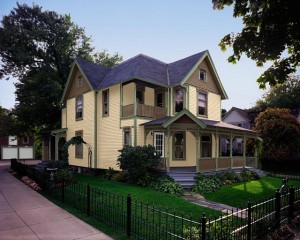 This is a color scheme based on the Sherwin-Williams historic Victorian exterior colors.  Concord Buff for most of the house and barns, with Rookwood Dark Green for the trim and Rookwood dark brown for accents.
Here is the house as it stands: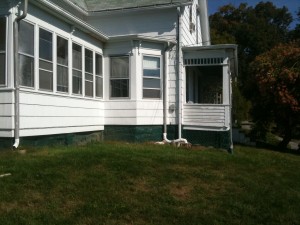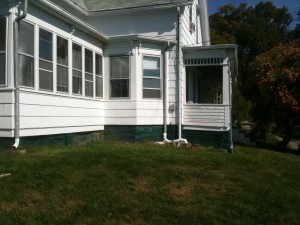 Right now it is white with almost none of the trim painted green.  Get rid of the ugly storm windows, and nicer green wood storm windows.  But what to do with the enclosed porch.  It is pretty ugly.