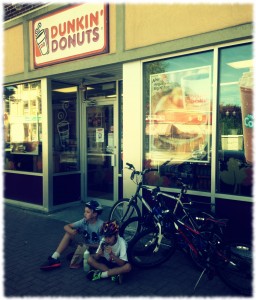 I haven't found much to blog about this month. It isn't that I have been bored. I have been very busy. But I think I'm still working on getting used to the fall routine. I have to keep reminding myself that writing is a good way to focus on things at home. It gives me motivation to finish projects. It is certainly fun in an ADHD way to start projects. But it is no fun to only blog about starting projects. It is much more fun to write about finishing projects.
I decided to do a little more than just clean the workshop. I am doing a reorganization of the entire shop, and adding a new floor (just rough pine 1×10 boards on top of the existing floor).  I moved my workbench to the back wall, under the window. I will move the table saw back a foot or two to allow for more room when cutting long boards. So far about 1/3 of the floor is installed. I'm also adding insulation around the bottom half of the walls.  Pictures will follow when the workshop no longer looks like an example of typical ADHD organization (or a 10-year old's room). Really, I will get it organized. It will just take some time.
I haven't finished too many of the house projects that are still hanging out there. So, they are still sitting out there. But at least they aren't in the way. I have been focusing on getting the workshop finished. I think the workshop had been enough of a mess after building the chicken coop, that I figured I might as well just do the walls and floor now. Nothing is as much fun as starting a new project. The trick is to finish them. Or at least mostly finish them. A workshop is never really finished.
Maybe this week I'll find enough focus to finish the workshop and maybe even one of the smaller projects hanging out around the house. I'd be happy with just getting the workshop back to a usable space.