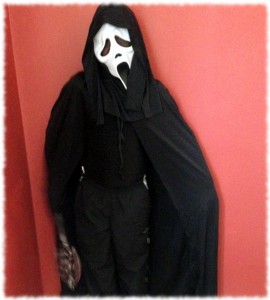 The boys are with us this week and Susanna's classroom is short an assistant. That means tired nights, and not much workshop time. But it is worth skipping the workshop to spend time with the family.
Friday was pizza/movie night. I made homemade pizza dough. Twice. The boys and I took a quick trip to the store to pick up cheese and left the dough in Tupperware containers on the counter. In the 30 minutes we were gone, Targa got the dough off the counter. Targa and Tucker ate most of the dough. The boys are now much closer to knowing how to curse like a sailor. I mean, it was only thirty minutes. I came home early and let them run outside for an hour or two before the boys came home. And raw pizza dough. What the f**k is wrong with the dogs?
Today was the boys' second to last soccer game. They lost (again). But they had fun. Ben twisted his ankle during the game (okay, I think that part wasn't so much fun), so he decided to hang out at home this afternoon. 
I took will to pick up a costume for Halloween, and then to the submarine base for a haunted house. It was much scarier than I had expected – I'm pretty glad that Ben skipped it this year. It was nice to have Will for the haunted house – he was brave enough to lead the way. However, after we left the building (and thought the scary stuff was over), an actor came out from another door with a chainsaw and Will ran as fast as he could. We both got a good laugh about it, and stopped and picked up pumpkins on the way home.
We finished the day with friends over and time playing outside. It was a beautiful New England fall day. Brisk, but not too cold, windy and sunny.