Today I continued milling lumber for the nightstands. I cut out pieces for the top and aprons. All the pieces were milled down to 1″ thick – when I am ready to use the pieces, I will mill them the rest of the way.
Next I marked out the mortises on the four legs. I double checked the placement. I only have one spare leg if I mess these up. I am using the drill press to remove most of the material for the mortises. The mortises are 1/4″ wide, 1″ deep, and 3 1/2″ long.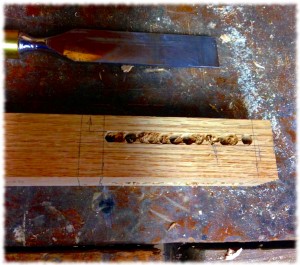 I was able to complete half of the large mortises on the legs tonight (for one of the tables). After cutting out the mortises, I will taper the legs on the bandsaw (using a hand plane to smooth the cut).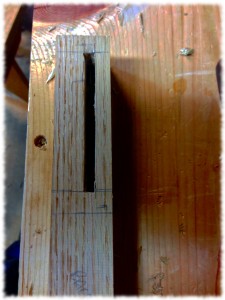 Also, this is my 300th post on this blog in just under 3 years of writing.