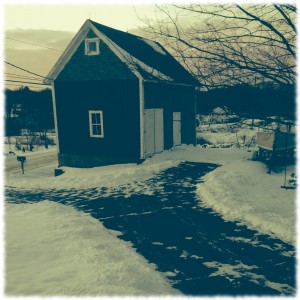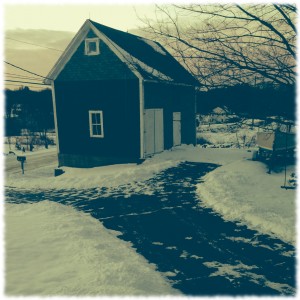 The thermometer read -7 this morning. Well, it started at -4 when I woke up and then dropped to -7. Apparently it is warmer in Anchorage, Alaska then in Connecticut this morning.
It has been too cold to do much in the workshop in the evenings this week. Maybe it will warm up enough this weekend to get time to do work. If not, I'll be stuck doing house projects (which wouldn't be that bad).
I still have a couple of house projects that I need to finish. I have one more door to replace hinges in. I could add an outlet and switch to the bedroom, but if it is too cold to work in the shop, it is probably too cold to work in the attic. At least last weekend was warm enough to get some shop time. I even was able to insulate one of the doors – hopefully that will help me be able to heat the space.
The chickens have been surviving the cold. But, I don't think they like the snow. I think we will add two more chickens to the flock next summer – that should help next winter. I'll probably also insulate the roof of the coop. I probably won't add heat to the coop, but I'll probably add a water heater so I don't have to water the birds several times a day when the weather is this cold.