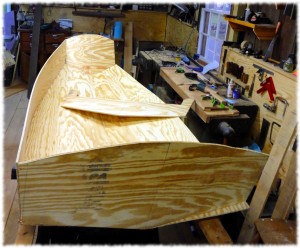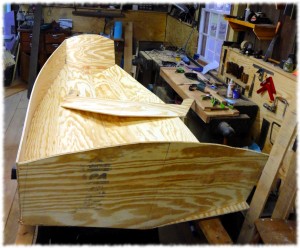 The next project is moving along. I spent a two hours this afternoon cutting out the last two pieces from the 3/8″ plywood sheet and started to stitch up the panels into a boat.
It will be interesting to see how the final shape turns out. My plan is to work a little bit each night this week and maybe I'll have a boat shape by the weekend.
After the panels are stitched up I will apply epoxy glue to the joints and cut away the wire stitching. I'm not sure what the proper order for assembling the panels, so I'm just doing it counter-clockwise from the bow. It seems to be working so far.