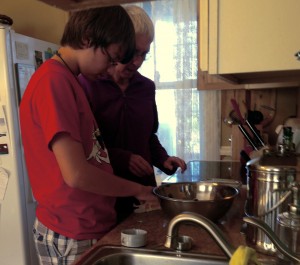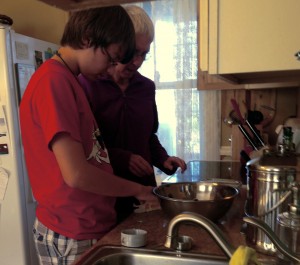 We had a busy Saturday. Busy enough we had to split up into two groups.
My mom is visiting for the weekend – a nice way to start off the fall. She arrived on Thursday, and I took Friday off of work. We visited B.F. Clyde's Cider Mill in North Stonington on Friday while the boys were at school and Susanna at work. It was interesting enough that she and Susanna decided to take Will back on Saturday while I was out with Ben.
Of course, the mill was empty on Friday, but the lines were out the door on Saturday. But they only press cider on weekends, so Will, Susanna and my mom got to see it in operation even if they couldn't get into the store with the crowds.
That afternoon, Will decided he wanted to make apple crisp – his favorite dessert right now. My mom found a recipe and helped him make the apple crisp. It was even better than the apple crisp we had bought at the local orchard last month. I'm pretty sure Will will be making another batch (or two) now that he knows what to do (considering he ate half of the apple crisp last night after dinner).
Ben and I headed east for a different sort of adventure. I had signed him up for a woodcarving class for his birthday. It was an introduction to woodcarving at the Rhode Island Woodcarving Retreat (hosted by the Mystic Carvers).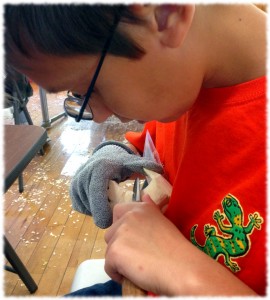 It was an amazing experience. We arrived at 8AM and carved until after 3pm (with a few breaks). Ben didn't get bored or frustrated, he just kept working. Even when I was getting tired, he kept going.
The group of novice carvers worked on a carving of a dog using a carving knife. It was a good pace for a start, and the project was complicated enough to challenge us without being too complicated to complete. Of course Ben was one of two people at the whole retreat under the age of 40, and I think the group thought it was nice to see someone young interested in the craft. And everyone was impressed that he was able to concentrate for over 6 hours on carving. I'm impressed that I was able to do the same (I wasn't surprised about Ben – he has always been good at those types of projects – me not so much).
He was invited my many members of the Mystic Carving club to join the club. The club meets once a month and offers novice carving lessons at each club meeting. We will probably go to the next meeting (in two weeks) and see if Ben likes it. He loved the class, so I'm thinking we will have fun at the club.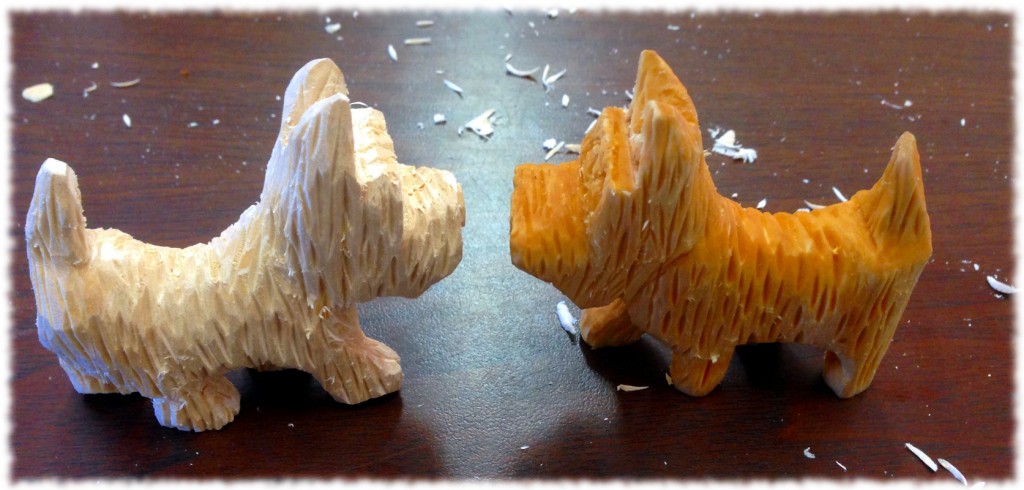 I guess now Ben needs to get some carving knives. Luckily it is a hobby that doesn't need a lot of tools/equipment to get started. Now I need to spend a day to let my right hand/arm rest from all the work yesterday.