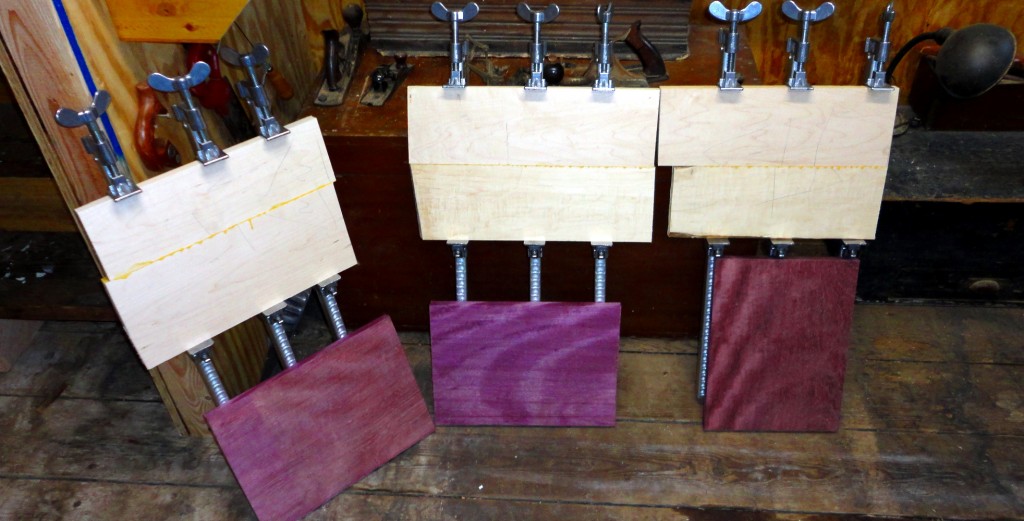 This seems like a day to start projects. Though honestly I started this one a couple of weeks ago when I ordered the lumber. I am planning on building four sets of "drunken cutting boards" with three other people I work with. Today, Jim Russell came by after work and we cut up the maple and glued up the boards. We should be able to complete four boards per person (two pairs).
We also cut up thin (1/8″) strips of cherry for the spacers.
Next week I'll document the progress on the cutting boards.  The next step is to make matched pairs of boards (one of purpleheart and one of maple). Then we will cut the first wavy strips and do the first glue up.