It has been a busy couple of weeks here. The snow is starting to melt. It is warm enough for nice afternoon walks and evenings in the workshop without the kerosene heater running the whole time.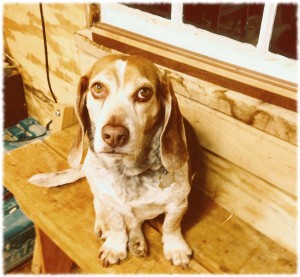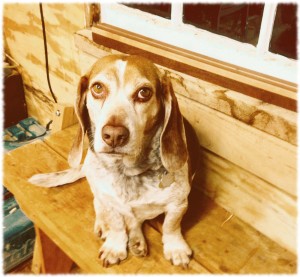 I have one toybox sitting in the shop completed awaiting delivery. It looks like the snow will melt enough this week to get the trailer out and deliver it. The final box is making progress – I can complete it by the end of this weekend if I focus on it. But of course there is a very good chance I will get distracted sometime before Sunday night.
The boat finally thawed enough for me to pump out the bilge. I'm planning on doing some small boat upgrades before launching in May. I would like to add a permanent fresh water tank and plumbing to the sink. I also want to add some cushions in the cockpit and a new cushion on the port settee.
New cushions will require sewing. Sewing required a working sewing machine. We had an old Singer in stuffed away in storage that I've been keeping limping along over the years. This year I replaced a drive belt and various smaller plastic parts that have fallen apart over the years. I'll have to build a table on the second floor of the loft to sew the cushion covers. I learned that trying to cut the fabric on the dining room table just doesn't work. And we have the space for a full 4×8 table, so why not use the space.  And then to YouTube to figure out how to make cushion covers.
Time to get going on the projects so I'll have enough completed to relax this summer!