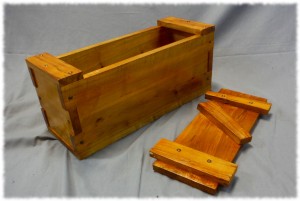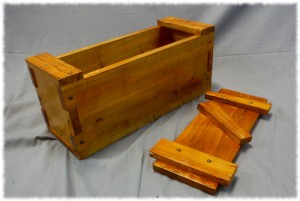 I try to get the boys into the workshop a couple of times a year and build some smaller projects. It seems that it is an easier sell for Ben than for Will. However, Will does get into the projects once we get started (he just gets distracted easily – but who doesn't).
This project was a pair of Japanese toolboxes. The boys picked out lumber earlier this week. Ben picked out a piece of maple, and Will picked out what appears to be pine.
The boxes are constructed with a simple box joint and cut nails. We are finishing them with shellac and wax. We were able to get Ben's box completed today, and hopefully get Will's finished tomorrow.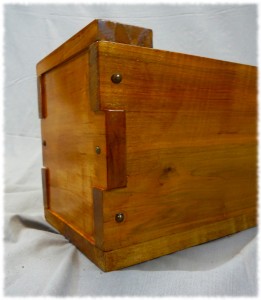 We cut the joints on the table saw. The boys probably could have cut the joints using a hand saw in the pine, but the maple was way too hard to cut by hand. All the pieces were assembled using 2″ cut nails by Tremont Nail Company. I picked up some decorative rose-head nails to add to the character of the box. The battens on the top were nailed and clinched.
The first box turned out pretty nice. Now to find some nice handles to attach to the ends.